It's OVER The 20-somethings win. Outfucking them will KILL US.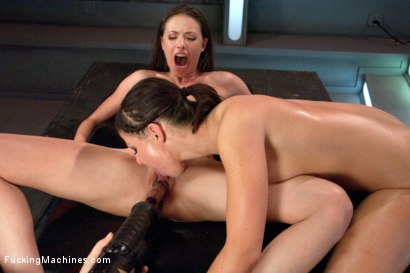 Join Site!
Over 900 Shoots
Over 500 HOURS of video
Over 140k Pictures
Four scenes every Wednesday in HD
Live show every Friday in HD
Amateur Girls
Member Forums
The 23 year old hot girl apocalypse is real and scarier than zombies. These girls are in your bars, your work place, your one night stands and nothing slows them down. We have machines, electricity, vibrators, double penetration dildos, 350 - 800RPMs AND we can make them use their own tongues and fists and still, STILL, they carrying on and cum and cum until we are dead.

Mia Gold and Casey Calvert are Grrl 2.0 - and it is a sexy, epic fight for the win with these two incredible babes. You may recall Casey's debut 57 orgasm shoot and Mia Gold's squirting fantastico but now together, then are like the power twins and they activate in the form of cum and sloppy, wet orgasms. Good luck with these ladies when you take them home. Nothing can save you.