AMATEUR GIRL FRIDAYS
Savannah West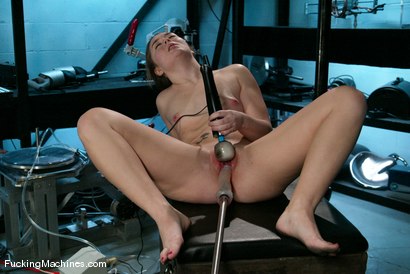 Join Site!
Over 900 Shoots
Over 500 HOURS of video
Over 140k Pictures
Four scenes every Wednesday in HD
Live show every Friday in HD
Amateur Girls
Member Forums
Savannah West is nervous. She's dressed in what she would wear to an interview for just about any job but a porn gig. Her simple wrap around shirt, tight jeans and flats don't exactly scream fuck me. But there is something so sexy about her. She says she rarely cums and it's looking like that is the truth after some fun but unfulfilling rides on two machines. But I simply could not quit on her and so out came all the bells and whistles - suction, vibration, an inflatable dildo and penetration - and as the Bunny Fucker strokes her tight pussy she lets out the sexiest, breathless orgasm ever heard. She cums 6 times by the shoot end - a life record for her and she is so overwhelmed, her voice is cracking and she is shaking. This shoot is not to be missed.