19 year old Underwear Model Tries the Machines
Sep 13, 2010 - Performers: Katie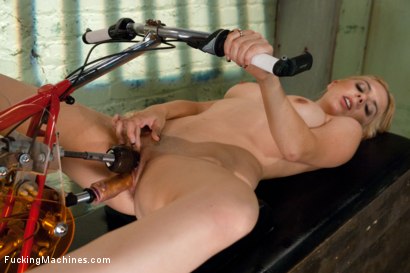 Join Site!
Over 900 Shoots
Over 500 HOURS of video
Over 140k Pictures
Four scenes every Wednesday in HD
Live show every Friday in HD
Amateur Girls
Member Forums
Katie started out in LA as an underwear model and it is easy to see why - she has the most perfect tits, smooth skin and round ass. She's like a walking catalog photo.
Kaite's just crossed over to hard core and this is her 5th scene in the industry. So needless to say, she's a little shy. We break her in easy with a water jet clit massage that is a first for her. Like everything today, Katie has a lot of firsts but she is willing. She even tries anal with The AssBlaster and tests out our new dildo attachment - The Hose - which rushes warm water in and around her pussy to simulate the warmth of sex.
She may never try machines again but by the end of the shoot you can see a little sparkle in her eye for being so naughty.