Confiscated my cell phone, I cum on your desk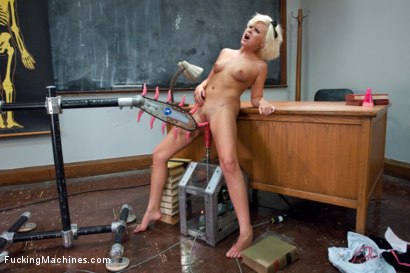 Join Site!
Over 900 Shoots
Over 500 HOURS of video
Over 140k Pictures
Four scenes every Wednesday in HD
Live show every Friday in HD
Amateur Girls
Member Forums
Rebellion never felt so good. Kelly sneaks into her shop teacher's office to get her cell phone that he confiscated from her during a boring session on how to make a three-legged table. When she finds his porno mags and hidden sex toys, she knows he'll never be able to take her phone again. With this kind of black mail tucked away, she climbs up on his desk parts her cotton panties and fucks herself until she squirts.

The Lick-A-Chick tongue machine, Crystal Palace, and Dragon fuck Kelly to the moon. She even gets a little kinky with the office supplies and uses a ruler to muffle her squeals.