Porn Math: A Girl Cums every 30 seconds of a 30 minute video,
how many orgasms does she have?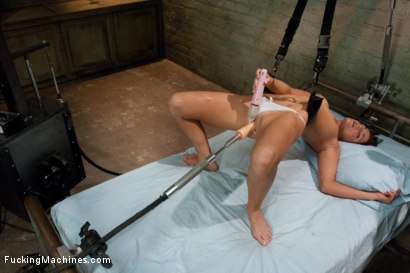 Join Site!
Over 900 Shoots
Over 500 HOURS of video
Over 140k Pictures
Four scenes every Wednesday in HD
Live show every Friday in HD
Amateur Girls
Member Forums
She cums 1 million times - or so it seems. You may remember Lily Carter from her first shoot here when she had just started in porn. She was shy, polite and a little dirty. She even squirted on The Crystal Palace for a memorable finish to her rookie debut. Well, she's back and no longer shy, barely polite and a lot more dirty- just the way we like 'em! She demands that the machines go faster, she wants to repeat fuck both ends of The Snake and requests the Double Pen machine - the Twinserter.
She fucks, cums, fucks, cums, and while we are changing scenes she asks if she can just stick the used cock in her pussy and jerk off while she waits, so we fuck then too. She cums about 7 times from Double Pen machine and just keeps sticking the cocks in her pussy and ass until she's swollen and needs a break. We might be Lily Carter's machine bitch. We're okay with that.