Woman vs. Machine
Robots take on Kristina Rose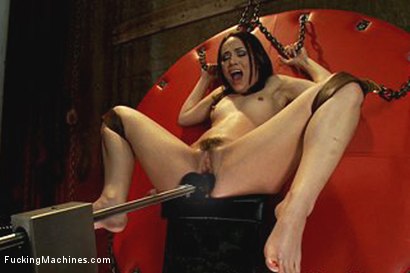 Join Site!
Over 900 Shoots
Over 500 HOURS of video
Over 140k Pictures
Four scenes every Wednesday in HD
Live show every Friday in HD
Amateur Girls
Member Forums
It's damn near impossible to wear out Kristina Rose. She's like those birthday candles that light back up right after you blow them out. She's feisty and so eager to cum we literally just turn the machines on and let them go at her. She cums, they keep pounding, she cums again. If she stops, it's for about 2 seconds while she regroups and then it's back at the fucking.
Kristina is a rare breed of girl who can cum from her pussy, her ass AND her clit. Get all three in one orgasm and she will marry you. We manage to make all of her g-spots cum and it takes no less than six machines to do it. Six! Including two fucking her at the same time in a beautiful Double Penetration. Kristina Rose, you are a FuckingMachine.