LOOK OUT! 19 year old Alert.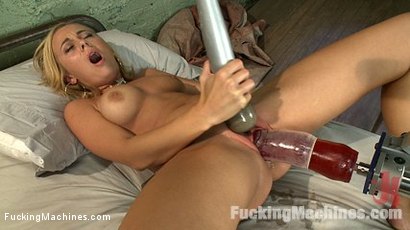 Join Site!
Over 900 Shoots
Over 500 HOURS of video
Over 140k Pictures
Four scenes every Wednesday in HD
Live show every Friday in HD
Amateur Girls
Member Forums
It is not rare that 19 year old fresh-faced babe is hand-picked for FuckingMachines.com. What is rare is when she can fist herself, fuck Big Red AND Big Blue and still have a pussy so tight she can push cock out of her pussy in a cumming burst of squirt and orgasms. Meet Mae Meyers - 5 months in to the industry, hot as hell and ready for the machine challenge.
She almost looks like she's taking the SATs when the machines first start fucking her. You can see the gears of her brain processing the sensations and slowly losing control. When she gives over to the thrusting, it's pure, raw, orgasms that erupt out of her. Total hotness that continues through three beefy machines until Mae is cum drunk!