The Queen: Cytherea Meets the Machines with Her Pussy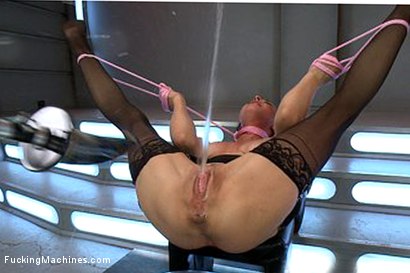 Join Site!
Over 900 Shoots
Over 500 HOURS of video
Over 140k Pictures
Four scenes every Wednesday in HD
Live show every Friday in HD
Amateur Girls
Member Forums
She's done a lot in her illustrious career and after YEARS of asking, Cytherea agrees to fuck machines. We get the rain gear and meet her in the sci-fi set for the kind of fucking that doesn't happen every day. It's the soaking, cum shooting in your eye, your mouth the camera lens, the walls, the ceiling, the whole room is hosed like we had put a fire out with her pussy. Cytherea shows us why she is the Queen of Squirt and we lap it up, clean the lens and try to keep up with her hungry pussy. Epic fucking from a super star of porn. She is the hero of pussy fucking and you will not be disappointed watching this famous squirter show off her mad cumming skills. The fucksall is the only machine that can really keep up with her wiggling and the fast pounding she needs to get off over and over again. Thank god for modified drills - we have no clue how any one satisfies her insatiable pussy without robots on their side.