Is it Weird that We are Proud of Making Her Cry Orgasm Tears?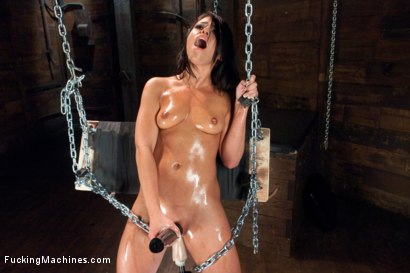 Join Site!
Over 900 Shoots
Over 500 HOURS of video
Over 140k Pictures
Four scenes every Wednesday in HD
Live show every Friday in HD
Amateur Girls
Member Forums
It's girls like Adriana Chechik that keep us living in our porno sex bubble. Adriana cums so hard and long, she replaces any other memory of sex you may have. She's dynamite and so fucking genuine, it's scary.

We carry her off the machines, dry her tears from cumming so hard, and watch in awe as she dances around speechless after riding the Sybian. Sex as we know it here at FM, has changed. Yes, that's right. The bar is now in a place that can barely be seen let alone reached after fucking Adriana Chechik.