Micah Moore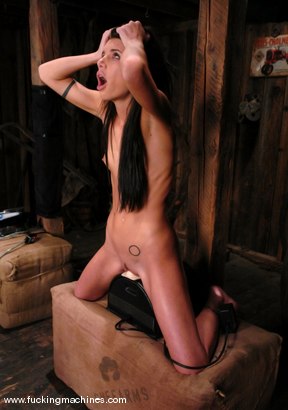 Join Site!
Over 900 Shoots
Over 500 HOURS of video
Over 140k Pictures
Four scenes every Wednesday in HD
Live show every Friday in HD
Amateur Girls
Member Forums

The 19-year old Micah Moore is 100 percent sweet and 110 percent naughty. Her orgasms take some time to climax but she lets out the sweetest little yelping moans and curls her toes when she cums that makes it well worth the "wait". She surprises herself by squirting with the Crystal Palace and it's almost as sexy watching her rock hard abs flex as it is watching her cum. We stretch her pussy in the third scene with The Intruder first by sliding the dildo head and a little bit of the shaft slowly in and out of her tight lips, then gradually turning up the machine until she is taking the full 8 inches at high speed and squirting all over. The cum streams out of her and when she's done she looks up and smiles so sweetly. Lastly we give her worked pussy a break and watch her go mad on the sybian - flexing ever muscle and nearly pulling out her hair.