Getting down and dirty in the doctors office with Lexi Love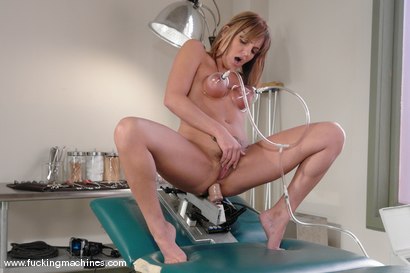 Join Site!
Over 900 Shoots
Over 500 HOURS of video
Over 140k Pictures
Four scenes every Wednesday in HD
Live show every Friday in HD
Amateur Girls
Member Forums
If we had another ass queen competition my money would be on Lexi Love. This girl is a pleasure to shoot because she's so comfortable with what she likes and doesn't like that she creates the exact fuck she wants - big dongs in her ass, small and fast dongs in her pussy and after a solid orgasm she'll lick up her own cum or suck her tits and clit into the vacuum tight cups because the rush of blood feels so good.
Lexi starts big in her ass with the hatchet swinging deep until she's squirting all over it and then continues to surprise us with her orgasm prowess and naughty nature - she even fists her own ass! We attempt a double penetration but unfortunately she doesn't like it so it's a little bonus clip at the end of the interview. You may not be into ass fucking as much as Lexi but it's worth watching just to see how she truly enjoys getting off.