AMATEUR GIRL FRIDAYS
Lauren Barnett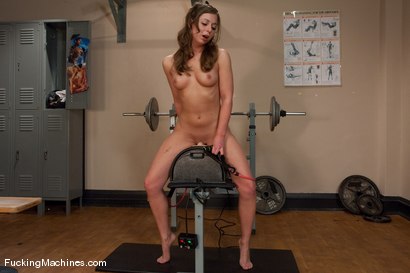 Join Site!
Over 900 Shoots
Over 500 HOURS of video
Over 140k Pictures
Four scenes every Wednesday in HD
Live show every Friday in HD
Amateur Girls
Member Forums
Lauren has one of the hottest bodies of the Amateur Girl Fridays. Perfect, perfect tits, tight abs and a beautiful ass. She's quiet and it's hard to tell at first if she's going to run off set or have an orgasm. But then one breathy moan escapes her and she begins to cum.
She claims it takes a lot to get her off, but she cums three times and quick too. On the last machine, The SatisfyHer - with a cock that most of the pornstars can't even take - Lauren cums so hard she doesn't know what to do with herself. She looks up, tossed and classy eyed, and giggles. Ah, yes, the machines conquer another one.