Halie James
big tits, little waist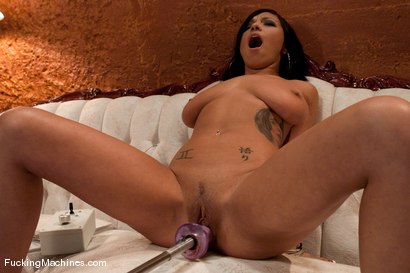 Join Site!
Over 900 Shoots
Over 500 HOURS of video
Over 140k Pictures
Four scenes every Wednesday in HD
Live show every Friday in HD
Amateur Girls
Member Forums
Halie is brand new and about to explode in this industry. See her here getting her mind, body and pussy blown by the machines. She cums herself into a mess and there is nothing sexier than watching this oiled up, big natural Double D babe cum on the Sybian.
Haile starts off slow and then cranks the machine until the dildo is completely gone inside her. I have to hold the machine from the back end to prevent Halie from swallow the metal shaft. It's like the gate at the horse track, a hole in the dam, the cap on a radiator - a storm is a-coming to porn and it's Halie James. Pound, cum, pound some more a big storm indeed.