Halie James
My first anal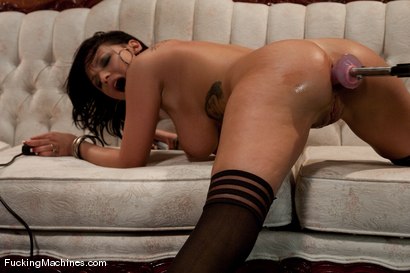 Join Site!
Over 900 Shoots
Over 500 HOURS of video
Over 140k Pictures
Four scenes every Wednesday in HD
Live show every Friday in HD
Amateur Girls
Member Forums
There is nothing that compares to the moan or in this case the scream that escapes when a girl puts something in her ass. If you are an expert at anal, then usually the moan is a mixed sound of effort and pleasure, if you've never stuck anything more than a finger for more than one second in your butt before - as was the case with Halie - then you scream with a mixture of 1) surprise 2) pain 3) tolerance.
All three sounds escape Halie as she is determined to lose her ass virginity to the machines. She sweats, she groans, she cums, she rolls over in victory.