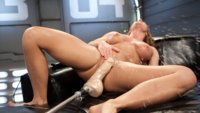 May 27, 2015 -

Ariel X
Ariel begins with a slow strip tease. Her body is perfect and she knows it, so she takes her time showing us the goods. A little bit of masturbating and her pussy is more than ready to take on all of our machines.

She takes on the fastest, the biggest, and even two a the same time. She fucks her way through our arsenal of machines and squirts all over our them, the camera and our crew. She even takes a machine in the mouth just to prove she will always win when it comes to sport fucking.
Join Site!
Buy Shoot!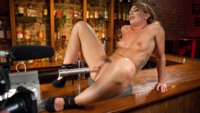 Savannah has a tight body with a big booty, and her holes are hungry for some action. She starts with some vibe action to get the juices flowing...literally. Then she finds a spot in the speakeasy for her first fuck. She spreads her flexible legs and the first machine is slid into her pussy. We fuck her until the squirting begins, but don't stop until we have seen enough in this position.

Next we move over to the bar and put her on top of it. Again we start fucking fucking her pussy, but then she wants it in her ass now. We speed up the machine until she begins squirting again and soaking everything in sight.

We finish her in a standing position and fuck her until her legs get weak from all of the squirting orgasms. She has soaked the room, but we wouldn't have it any other way.
Join Site!
Buy Shoot!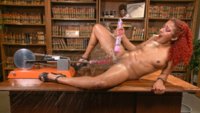 Daisy is a tall and beautiful girl with a sexual appetite that would eat most people alive. We pair her up with the fastest machines we have and sit back to se what happens next. She can barely touch her pussy before she is squirting all over the room, so we break out the first machine to get things started.

Her pussy explodes with squirting orgasms, and this continues throughout the day. The harder and faster we fuck her the more she squirts. The machines fuck her all day, and by the end of the day, the entire room is soaked with her pussy juices.
Join Site!
Buy Shoot!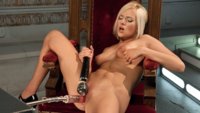 Hot and all natural blonde, Kate England, warms up her pussy to take on some of the hardest fucking machines that we have to offer. She finds herself in every sexual position that she can get in and always getting fucked hard and fast with our machines.
Join Site!
Buy Shoot!
Britney Amber is a sexy a hell girl that has all the right curves in all the right places. She has an incredible sexual appetite and we plan to feed that until it's full. We let her warm up her pussy and she can't help but to start sucking the cocks that are around her. We introduce the first machine and she takes it like a pro. We keep introducing different machines and every time she takes everything the machine has to offer.
Join Site!
Buy Shoot!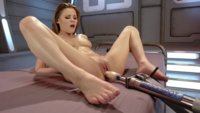 This first timer is a super hot babe with lots of potential. We let her warm up her sweet pussy before we start the fucking. Once it starts we see this innocent girl next door turn into one hell of a slut. She can't get enough, so we finish her off with a sybian ride.
Join Site!
Buy Shoot!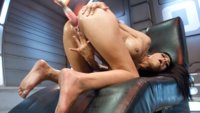 Beretta James is a super hot babe that has an insatiable appetite for getting fucked. After a little strip tease she mounts the sybian to get the juices flowing. She adds a magic wand for good measure and we're off and running. She is moved into different positions and fucked with multiple machines for an end result of an exhausted satisfaction.
Join Site!
Buy Shoot!